5 Gyrotonic and Gyrokinesis Classes To Try In Hong Kong
Fix your hunched back with these Gyrotonic and Gyrokinesis classes in Hong Kong (Photo: Courtesy…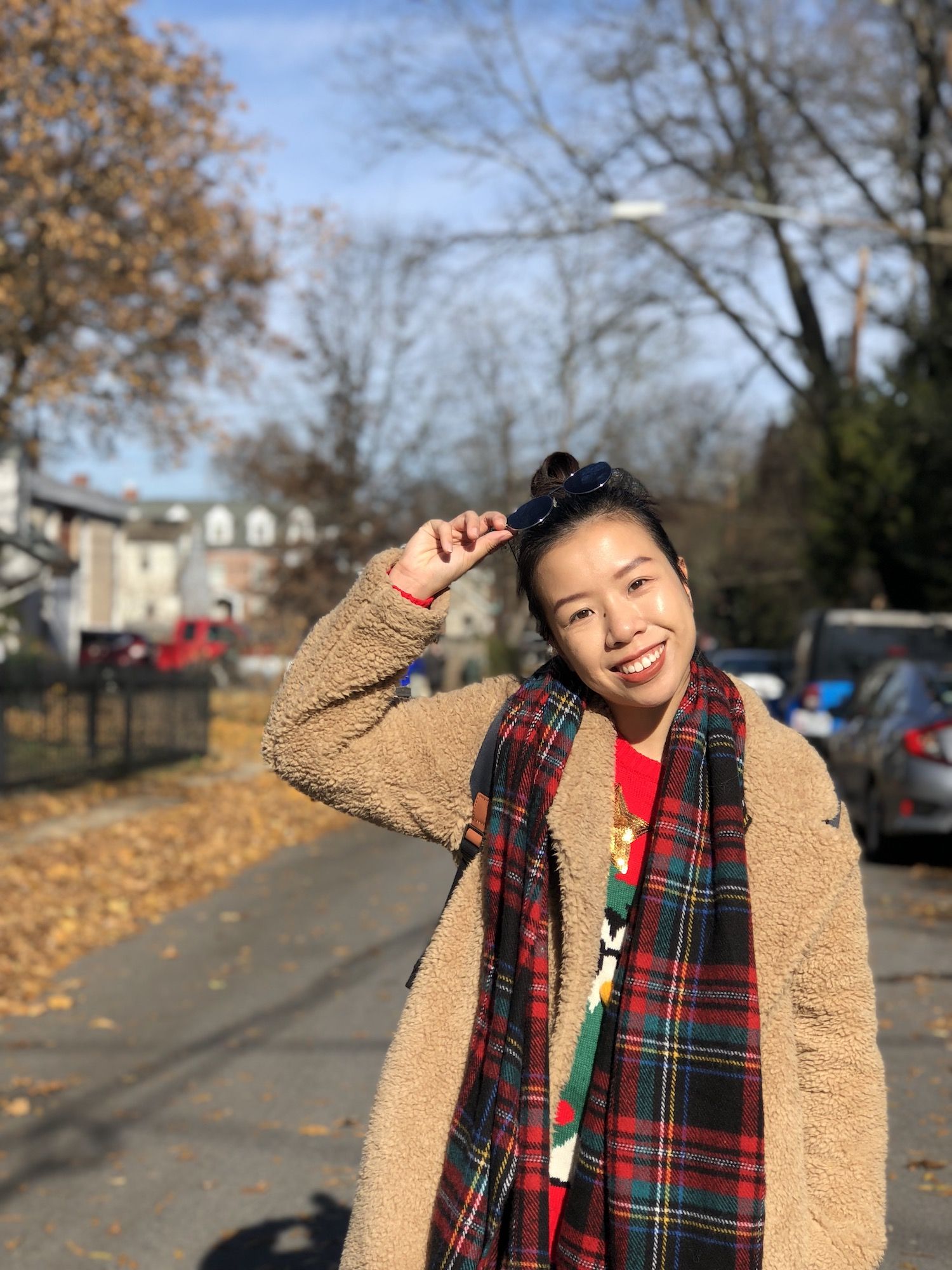 By Doris Lam
October 29, 2020
You've heard of yoga, pilates and barre, but what about the Gyrotonic and Gyrokinesis methods? We're listing the classes to try in Hong Kong
Dubbed as the next big health and wellness trend, the Gyrotonic and Gyrokinesis methods are said to help correct posture without burdening joints, increase spinal mobility and strength over time. 
If you're looking for a fun, gentle way to get your body moving while correcting poor posture––sure to be especially useful after working from home––here is Tatler's guide to Gyrotonic and Gyrokinesis classes in Hong Kong.  
See also: 6 Hot Yoga Studios To Get Your Sweat On
What are the Gyrotonic and Gyrokinesis methods?
While both Gyrotonic and Gyrokinesis are based on the same movement principles, Gyrotonic classes are led on an intimidating-looking machine equipped with discs and weighted pulleys––also known as the Gyrotonic equipment––while Gyrokinesis classes are practised on a mat and chair without any complex types of equipment. 
The two methods are both inspired by yoga, swimming, gymnastics, dance and tai chi, incorporating spiralling and rotation movements to stimulate joints and muscles in class. 
Created by dancer and yogi Juliu Horvath, the Gyrokinesis method began as a yoga class made for dancers and was later on refined into what it is today after Horvath designed the Gyrotonic equipment.
See also: 10 Dance Classes To Try In Hong Kong
What are the benefits of practising the Gyrotonic and Gyrokinesis methods?
The Gyrotonic and Gyrokinesis methods strengthen muscles and increase joint mobility while also encouraging a mindful connection between the mind and body by stimulating the nervous system and opening energy pathways. 
For those looking for more physical benefits, the Gyrotonic and Gyrokinesisis methods are said to help with an array of body issues by such as bad posture, cervical spine pain, strain injuries, weak joints and poor mobility. If your work forces you to sit at a desk all day, or if you're looking for a movement class while recovering from an injury––Gyrotonic and Gyrokinesisis could be perfect for you. 
To learn more about the Gyrotonic and Gyrokinesisis methods, try it out yourself at one of the studios listed below. Goodbye, muscle pain. 
See also: 7 Best Luxury Rehab Centres To Cure Your Vices
Frequented by Tatler friend and entertainer, Joyce Cheng, Orin is a pilates and Gyrotonic studio located in Quarry Bay. With terrazzo flooring, pink pastel walls and lush, modern interiors, Orin is a joy to the eyes and senses the second you step inside. 
Offering small group classes for both pilates and Gyrotonic, Orin is equipped with state-of-the-art equipment for the best workout experience. Suffering from an injury? Orin also has pilates physiotherapy services to help you bounce back from an injury. 
Orin, Unit 6 19th Floor, Westlands Centre No. 20 Westlands Road, Quarry Bay, Hong Kong, +852 5726 1669; orin.com.hk
Make your way to the award-winning Mandarin Spa at Mandarin Oriental from now to November 30 to try out Gyrokinesis with visiting wellness consultant, Lisa Souissa. 
Hosting 60-minute Gyrokinessis workshops twice a week from 6:30pm to 7:30pm on Tuesdays and 10am to 11am on Fridays, each workshop has a limit of two to four guests, keeping classes small and intimate. Afterwards, treat yourself to a relaxing massage or go for a dip in the hotel pool.
For reservations, please call The Mandarin Spa at +852 2825 4888 or e-mail [email protected].
Mandarin Oriental, 5 Connaught Road Central, Hong Kong, +852 2825 4888; mandarinoriental.com
Moto is a spacious, sun-filled studio in Tsim Sha Tsui that offers Pilates, Gyrotonic and Gyrokinesis classes. Founded by registered physiotherapist, Mary Leung, her passion to help people through rehabilitation led her to open Moto. 
If you're feeling nervous about your first Gyrotonic or Gyrokinesis lesson, the team at Moto includes highly-skilled physiotherapists and pilates instructors, making sure you do each movement correctly every step of the way. 
Moto Studio, Unit C, 7th Floor, Milton Mansion, 96 Nathan Road, Tsim Sha Tsui, Kowloon, Hong Kong, +852 56066086; motostudiohk.com
See also: 6 Health and Wellness Documentaries To Watch On Netflix

Boutique fitness gym, Nonie Studio offers private, semi-private and small group classes for Pilates, Somatics movement and the Gyrotonic method. Led by trainer Nonie Yung, as well as other visiting overseas trainers, the studio is equipped with all Gyrotonic specialised equipment including the pulley tower combination unit, jumping-stretching board, archway and leg extension unit. 
If you end up falling in love with the exercise, they also offer Gyrotonic and Gyrokinesis teacher training courses so that you can further deepen your practice. 
Nonie Studio Hong Kong, 11/F, Kwong Ah Building, 114 Thomson Road, Wan Chai, Hong Kong, +852 2333 2027; noniestudiohk.com
Established in 1998, Iso Fit was started before pilates and Gyrotonic were even trendy. Paying the utmost attention to each visitor's health and fitness levels, all Iso Fit programme clients have to go through a 60-minute assessment and consultation to access if you have any areas of concern in your body while also taking in the client's postural alignment. 
Afterwards, the instructor will introduce the exercises that could help with the areas of concern and set training goals with the client to make sure each individual is getting the most out of their programme. 
Iso Fit, 802-805, 8/F Yu Yuet Lai Building, 43-55 Wyndham Street, Central, Hong Kong, +852 2869 8630; isofit.com.hk
See also: 8 Sports Recovery Treatments In Hong Kong